The Dreaming Lake - Design Blog 3
---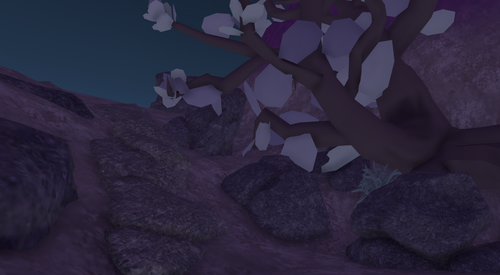 It's hard to find words to express just how happy I am with this team. The state of our game went through some major transformations since our last build. While its still got a ways to go, the 0.2 build is already so much closer to being a real representation of the final game
Programming

I'll shake things up and open up this blog with programming. Hunter has been busy making the game incredibly pretty, while Justin continues to build our core systems and improve on the existing ones. Justin made our day and night cycle and continued to refine the focus mechanic and memory implementation. There is now a soft flash of light when a memory is activated, drawing the player towards the action. He also added a screenshot key, as one of the last things to get done for the build. It may seem small, but it felt like a valuable tool for playtesters, and its much more convenient to hit a button than to take a screenshot any way. We included a spot on the feedback form for playtesters to submit screenshots, so we can see what they're seeing in a very real way. It's also something I wanted for personal use, since I've been obsessively documenting the progress of this game like a scrapbook. I've taken 366 screenshots so far.

I mentioned to Hunter the night before the build that I wanted stars that could move across the sky and fade in and out. This guy not only added the stars, but he took the extra step of making them sparkle. Seeing that come together slightly brought a few tears when I saw it. I was quite tired at the time. Hunter continued to improve the clouds, making them much more natural looking than the high contrast, PS1-esque clouds we started with.
Game Design

The design of the game itself saw some additions, and the moon now plays a role. I figured that moon phases would really help emphasize the passage of time. This also presented the possibility of having the moon mean something, which led to the idea of what I call Lunar memories. These are special memories that only come out when the full moon is out, providing a reward to players who stick around and continue exploring.

Character Art
Wowzers. Mel really delivered on character concepts this sprint. For each character, she designs them with four variations. It is always such a challenge for me to choose between character concepts when she presents. Picking between hoodie boy and goth boy was not the kind of decision I expected to struggle with when I started this game design journey, but here I am. We went with the goth. A couple of these inspired ideas for new characters, and some of them I decided to repurpose for other characters.
Patrick was able to get two of these characters modeled. His characters continue to have a really great simplicity to them, highlighting exactly the details that are relevant and letting others fade away.



Environment/Prop Art
There were multiple times when I woke up in the morning, and had my day immediately brightened by the work our 3d artists shared. Brie has been making general environment assets, while Justin has been busy with all sorts of unique and special props. Justin's boombox was made using photo textures for part of it and careful attention to detail, which really adds to the realism and uniqueness all of his work has. The cassette that goes with it needed to have some kind of hand-made label, and I told him that the most important thing was for there to be a rainbow on it. When I saw it, I told him it needed more, so I suggested "Starlight mixtape" as a small reference to a dear friend's project. That fish is a pretty good representation of the way I was feeling for a few days this sprint.
Brie built upon the small trees that Justin started in our first sprint, before he made the switch to props. Seeing them in their primitive untextured form, they had this simple elegance to them. This was actually pretty huge, since it transformed our landscape from a horror-esque hellscape into a lush forest. At the end of the sprint, those trees were in the process of being textured. She also modeled some bushes, following the same strategy. She made this massive oak tree, which has variations for each season. It's a really striking image from a distance, and serves as a great focal point.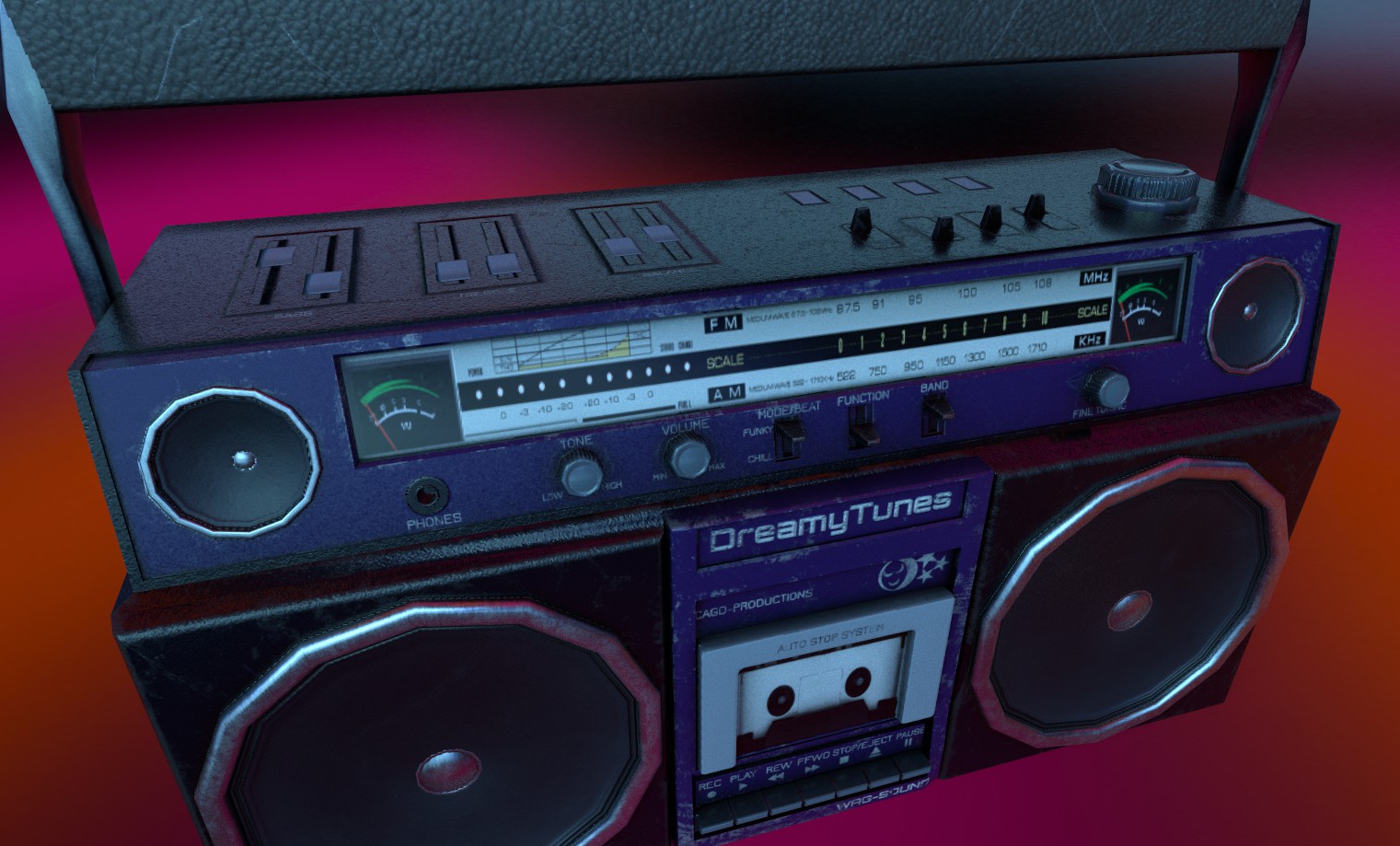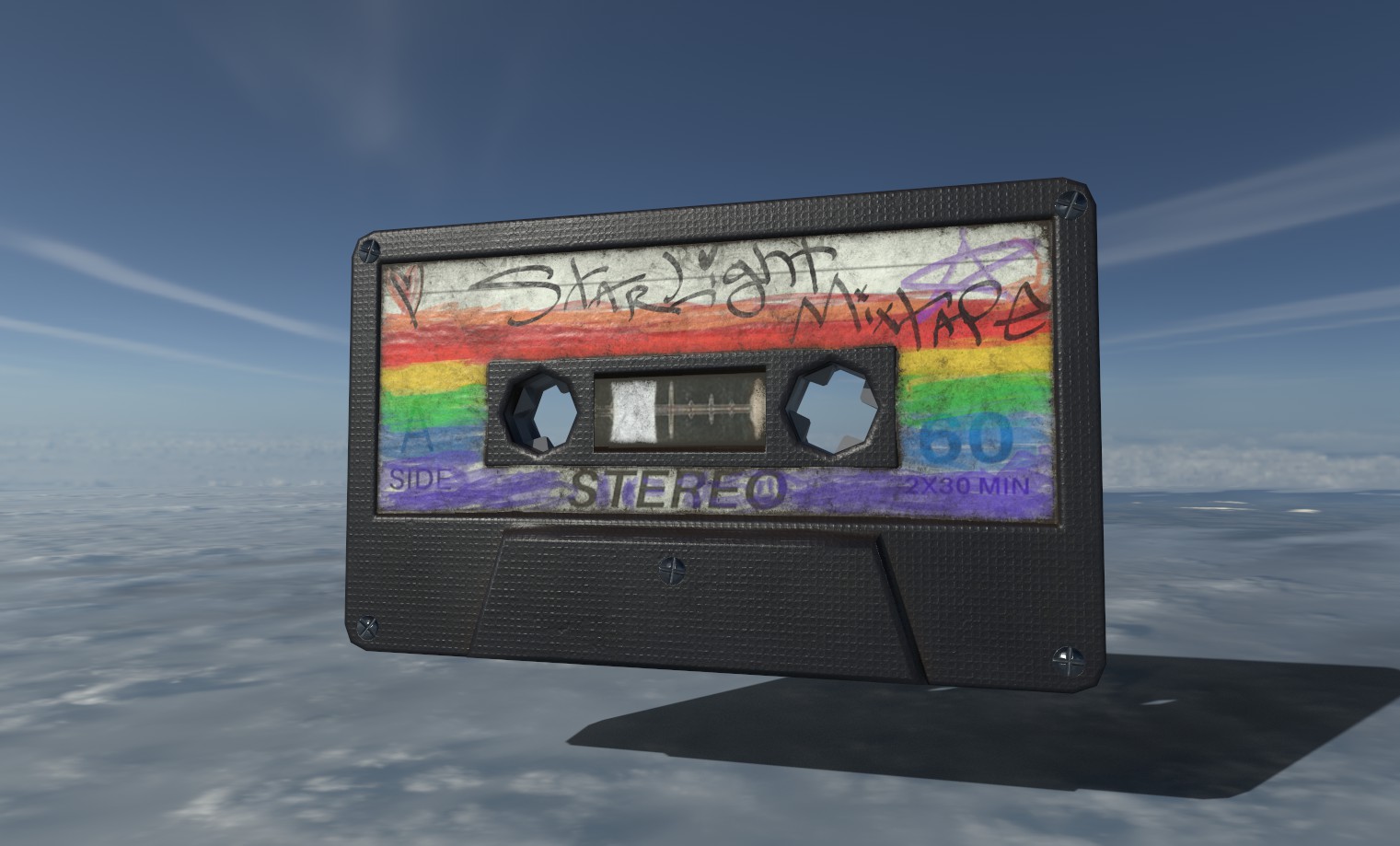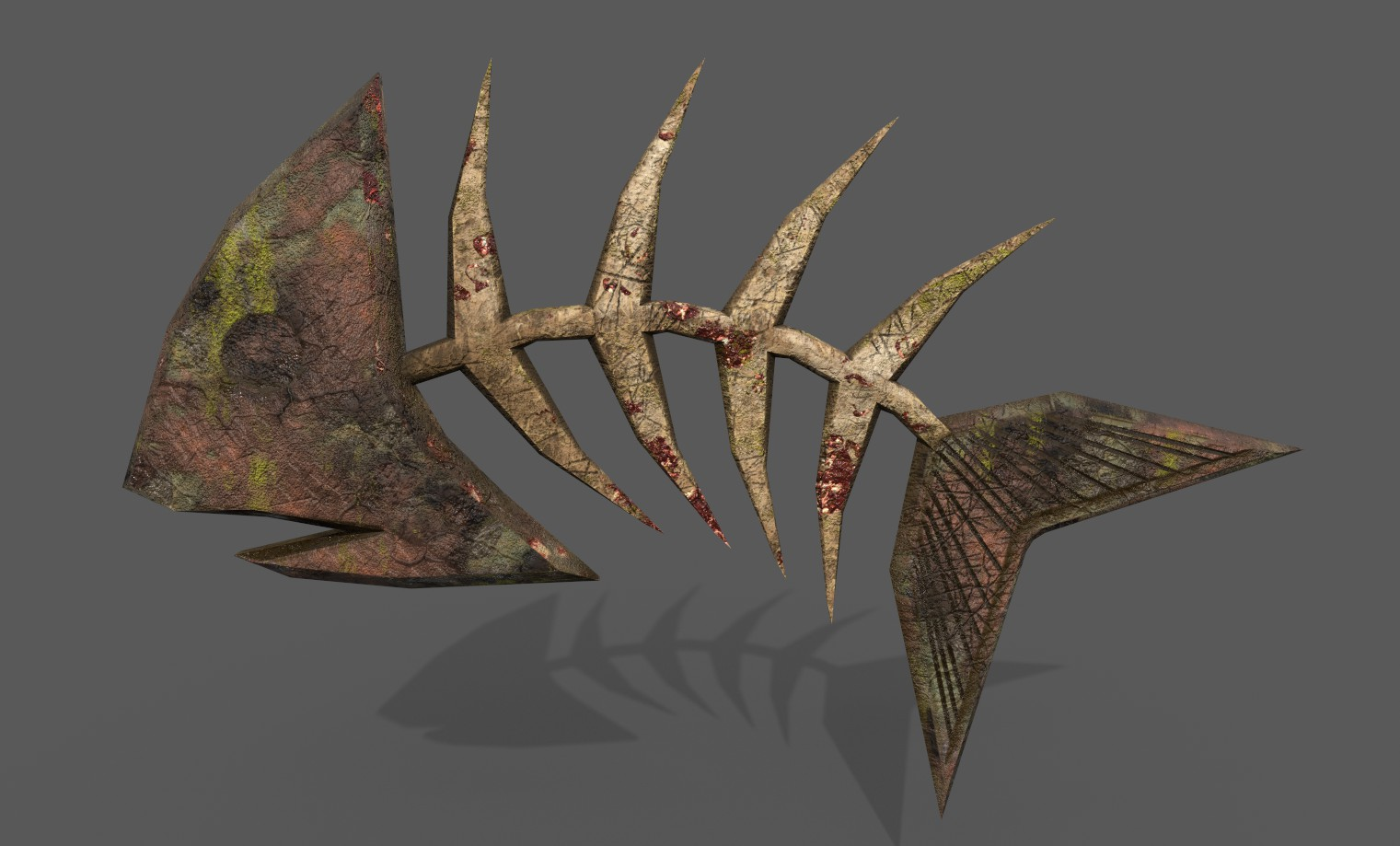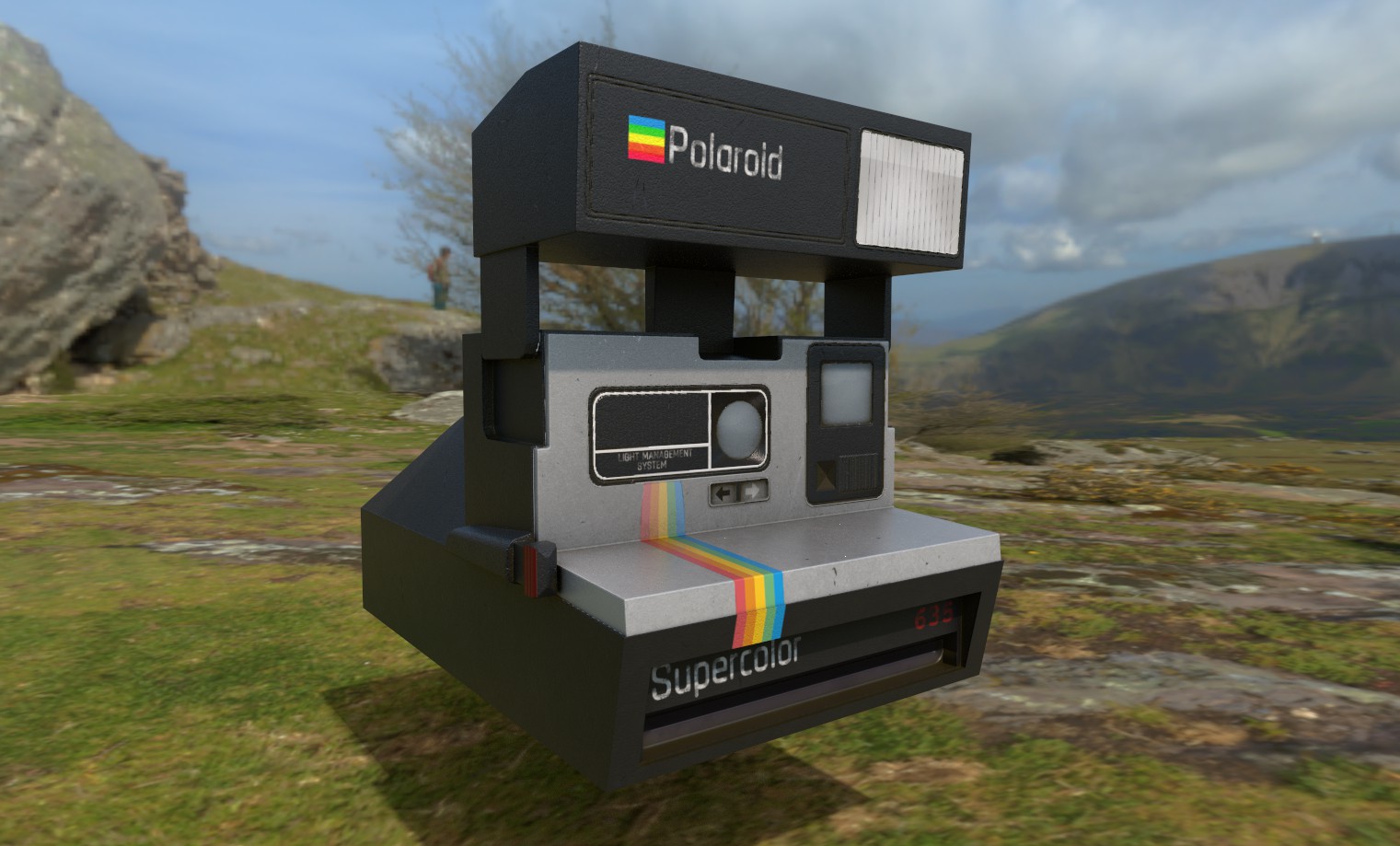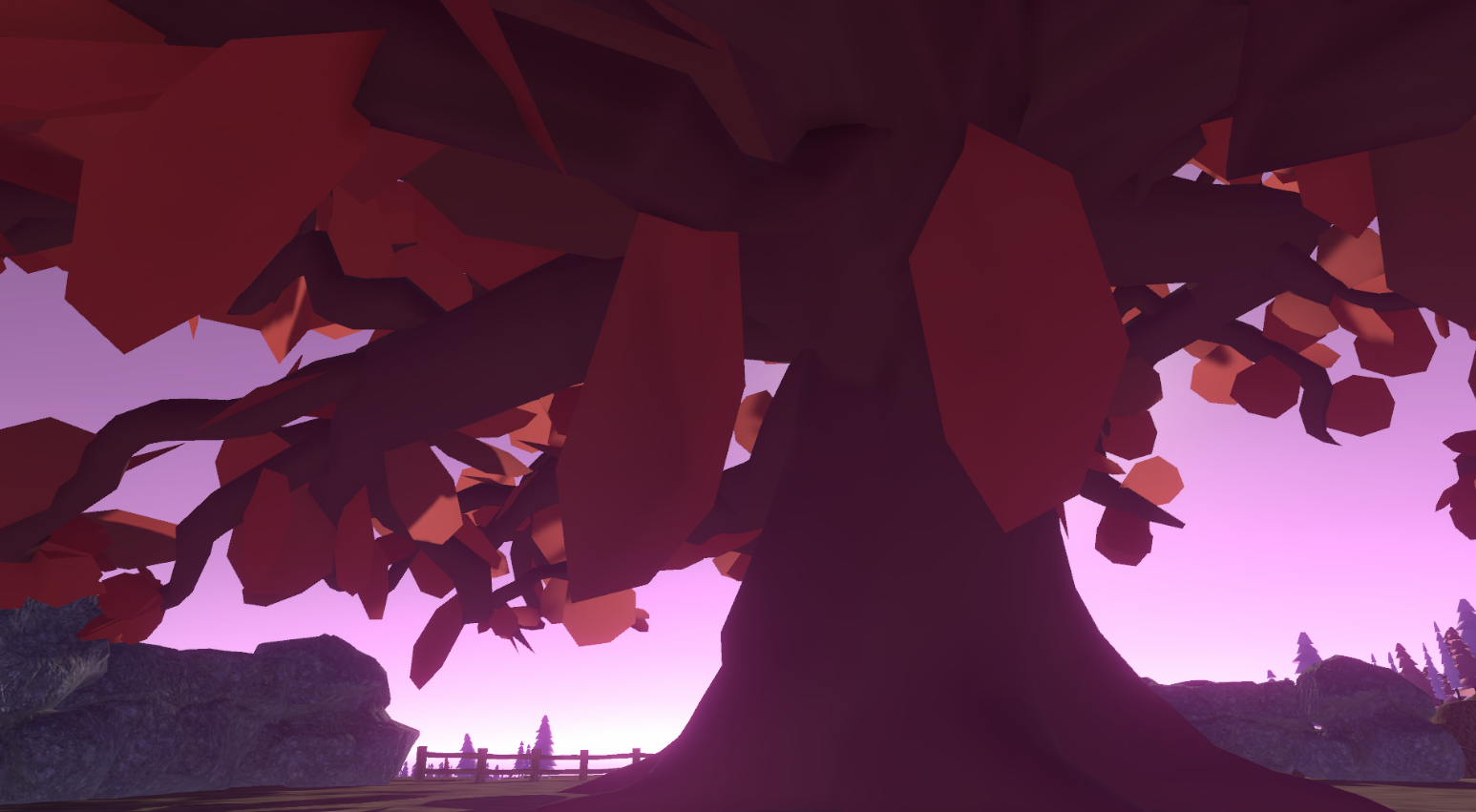 Level Design

Our map is now significantly more full thanks to the labor of Alex and Matthew. Alex is an absolute mad lad with pro builder, creating striking locales such as the fire tower, to be modeled properly later on. Matthew has mostly been sculpting the terrain and placing natural elements, shaping the landscape with the power of a god. Alex got a chance to move away from structures, and really excelled with his work on the top of the ridge.