A ton of progress has been made on Skate And Grind since its last update. Within Sprint 4, parts of the game have been completely revamped, while others have been greatly improves upon. To start off, our concept artist has been working hard at getting pieces finished in time and sent out.
The concept artist worked on new art for the menus, a skybox for Construction City,
as well as both a skybox and welcome sign for Shredville (formerly known as Town Islands).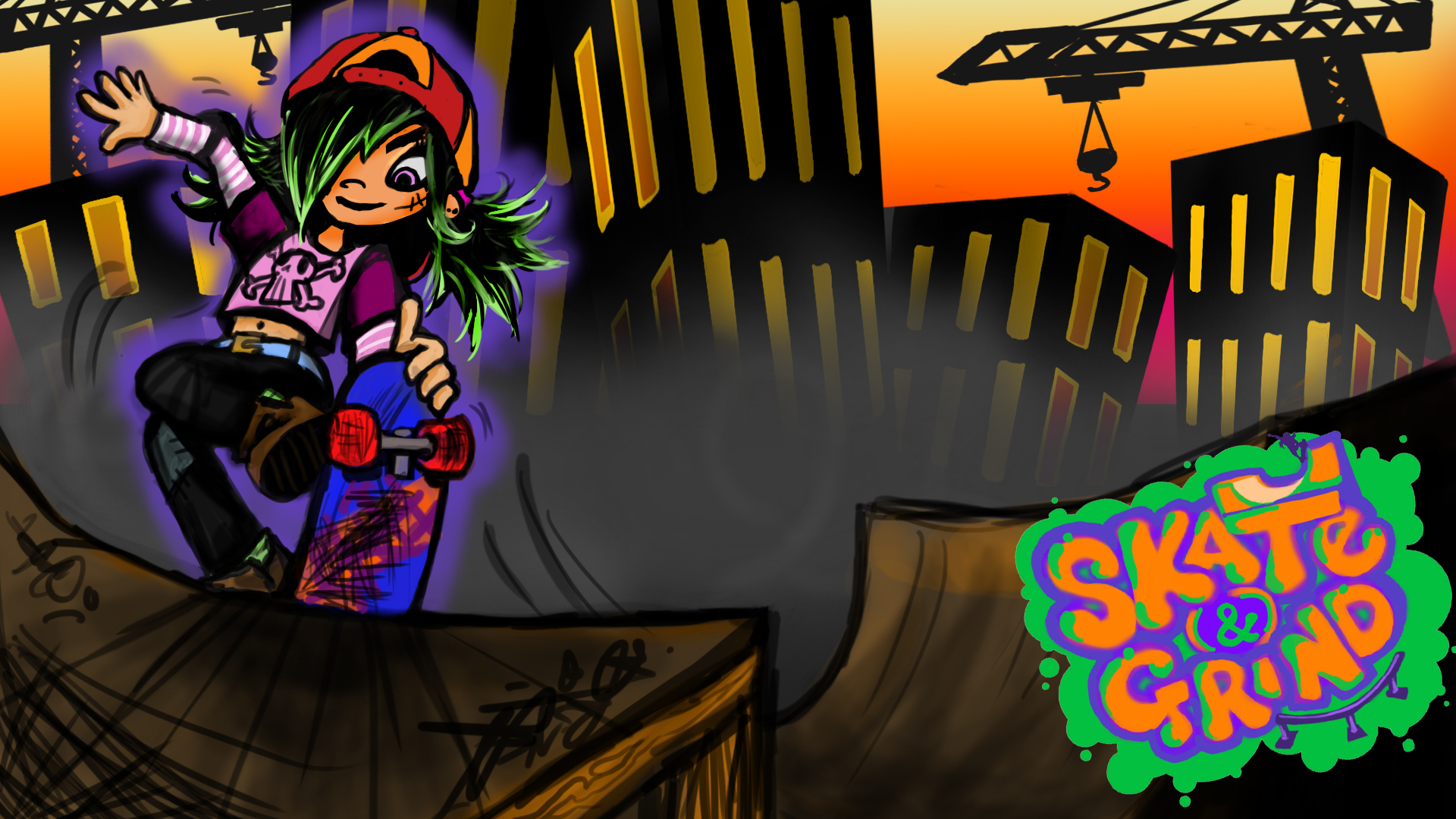 The welcome sign was sent to our fantastic modelling team who placed the sign onto a physical object that can easily be placed within Shredville.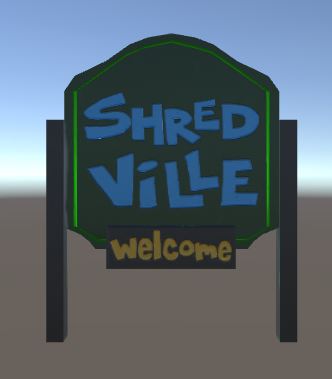 Modelling has also been knocking out level assets left and right. Over the past two weeks they have completed a Floating Mountain, Restaraunt Table, 2 different Skyscrapers, a futuristic bench, chess table, spool, a futuristic home, a second entrance/ exit gate, lookout towers, manhole cover, and a flower bed. Lastly, three textures have been made for the most recent player model. All of these assets currently sit in both levels which have been completely redone.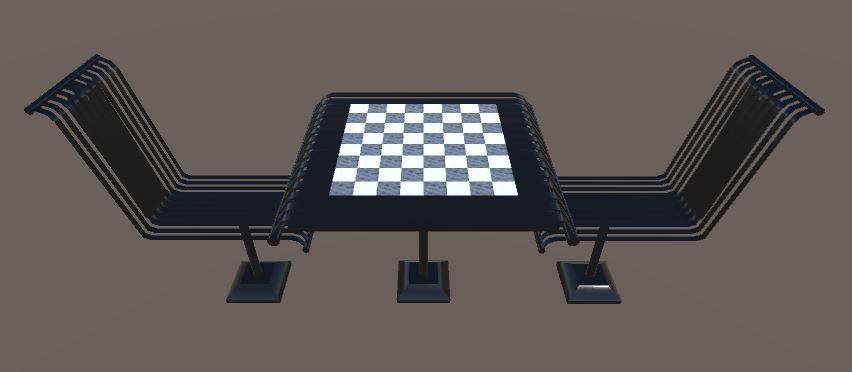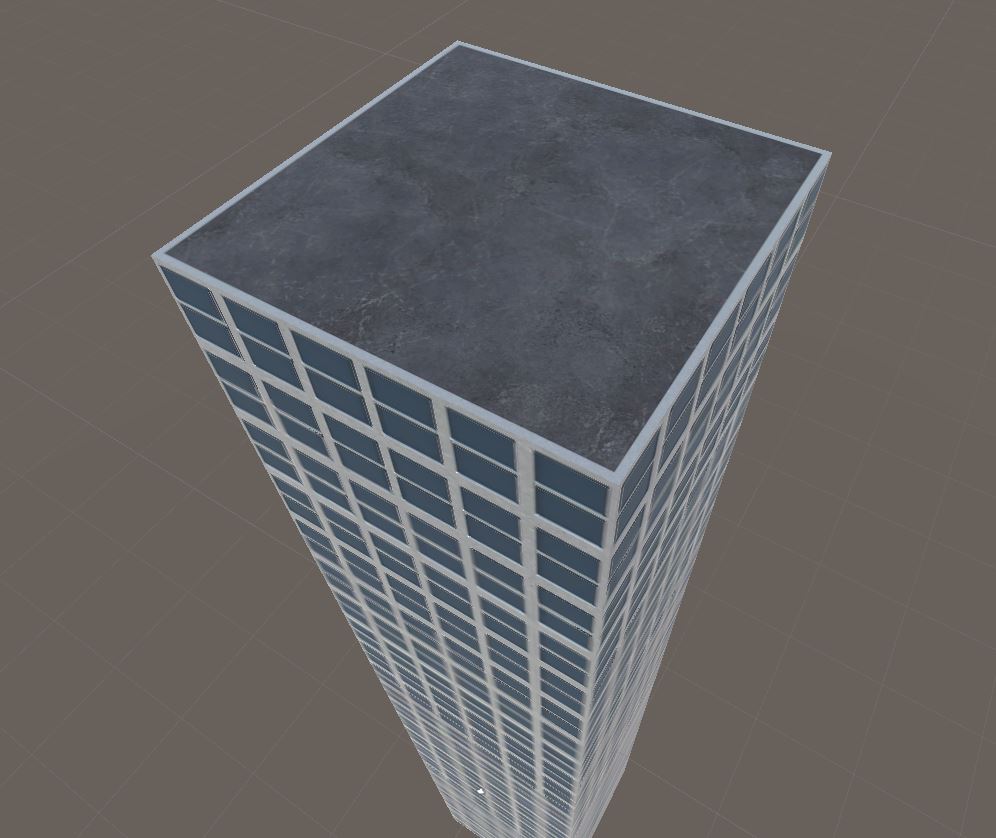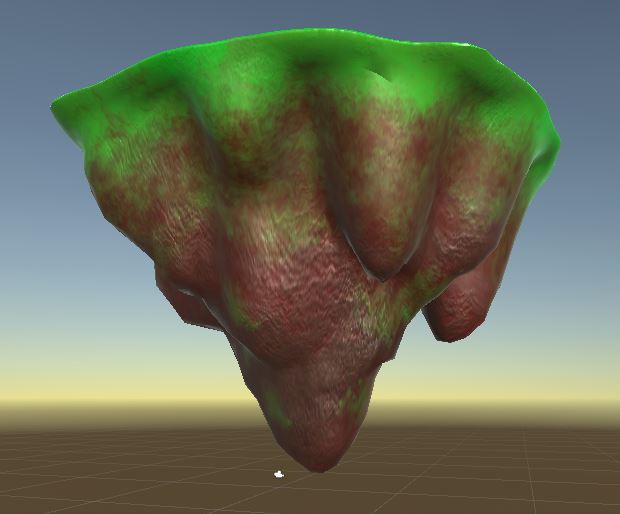 Level 1 now has skyscrapers that the level takes place atop, one being higher than the other. They added many assets and currently almost every object in the game has been handcrafted by a member of the team. Many jumps and puzzles were edited to better fit the current controls, and Level 1 feels much more like a tutorial level showing the basics of the game.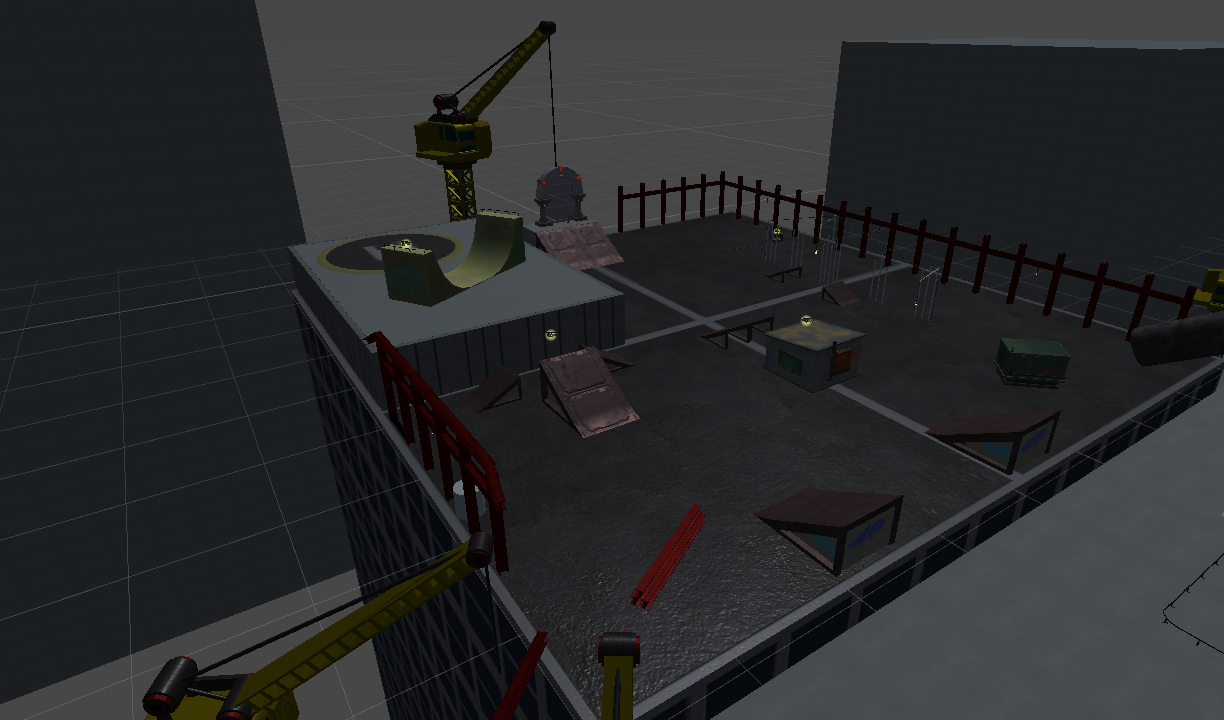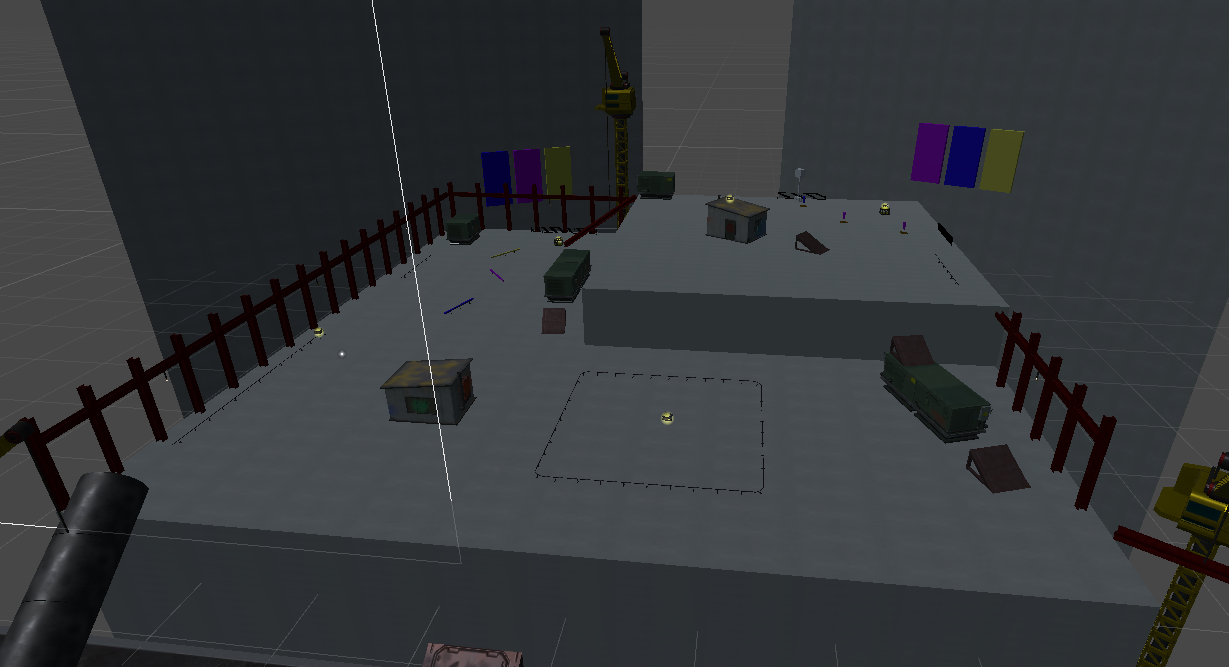 Level 2 almost looks like an entirely new level. With the assets from the last 2 sprints, the level design team have greatly progressed in making the level they intended on from the beginning. Floating islands, houses, door puzzles, grass, streets, and every other object added in sets the tone for the level showing off its scope and theme very well. Every collectible in the game can now be attained, and with a few more tweaks and assets, this level will be nearing completion.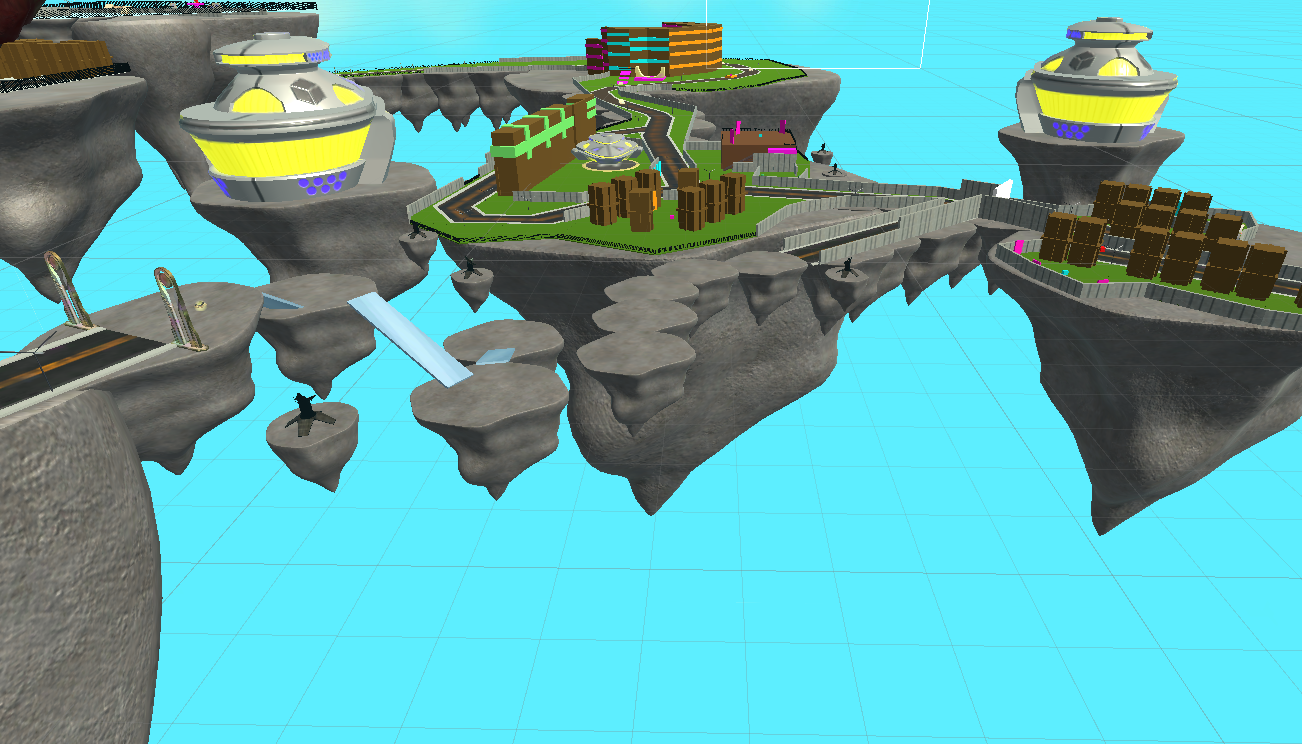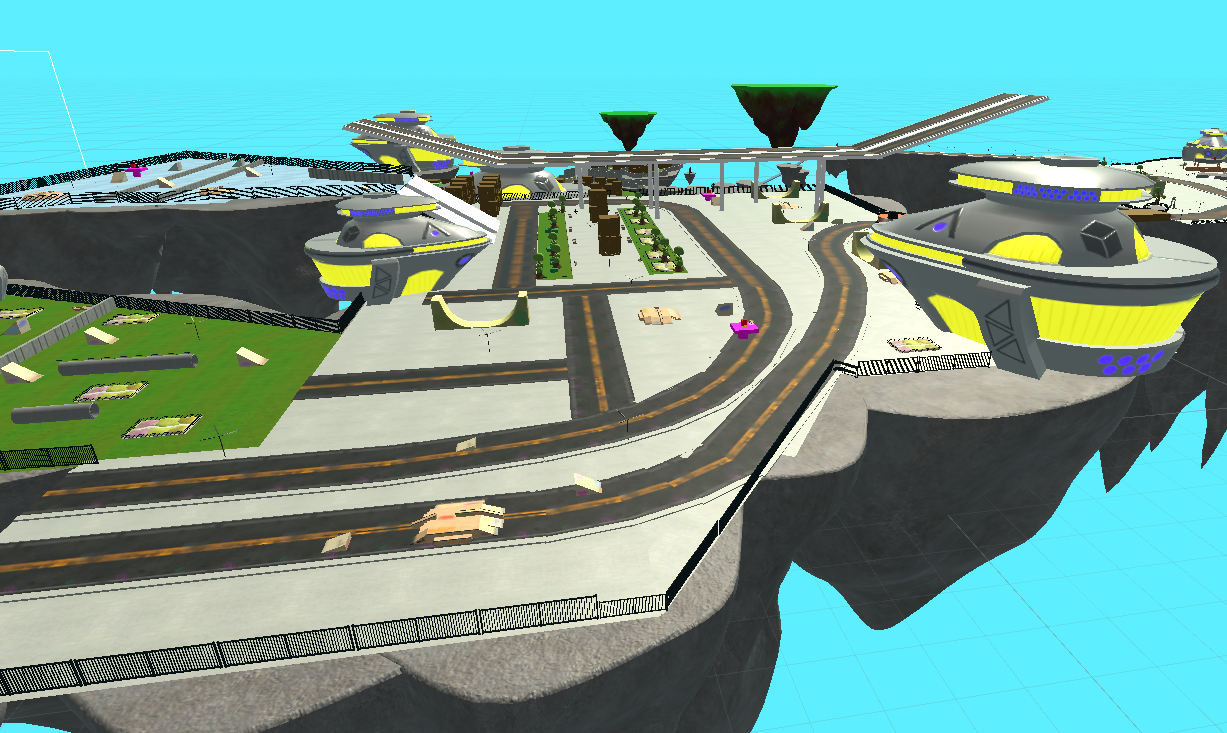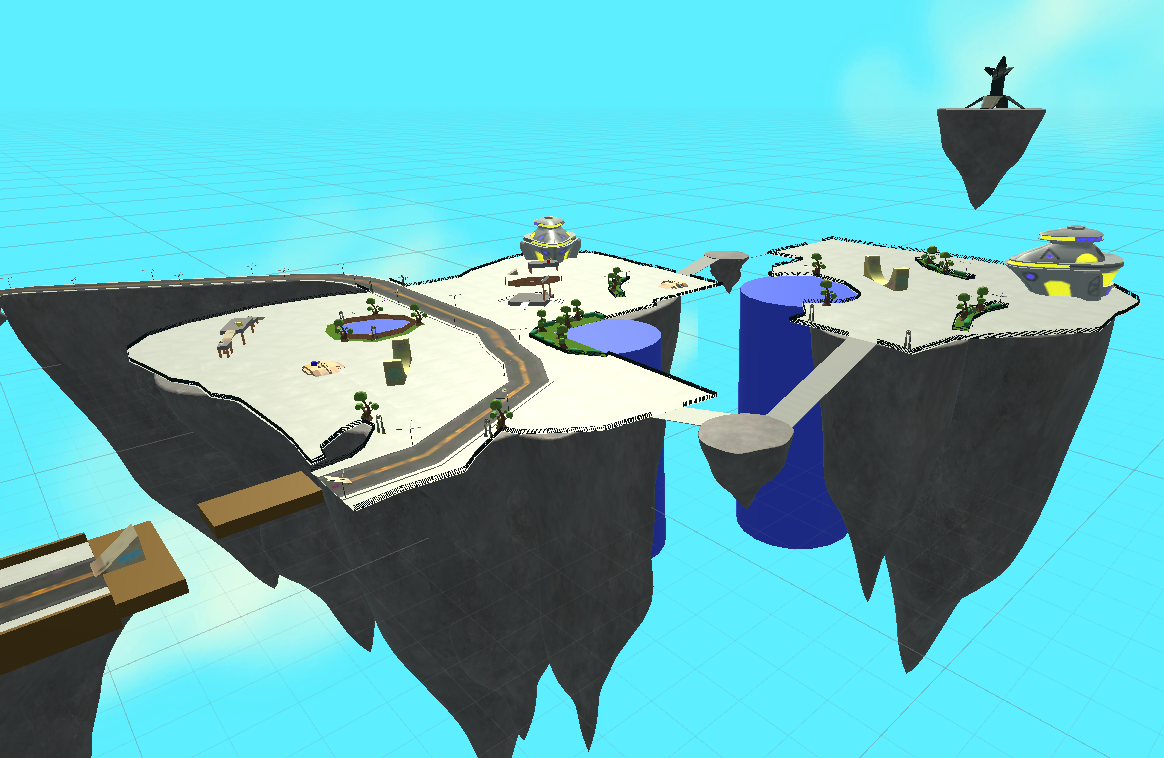 Animation has made a lot of great progress has been made with the newest iteration of the player model. After some setbacks, an animation of the player pushing on the board is completed, with an ollie and idle not far behind.
Programming continues to make progress as well. Movement and controls have been completely reworked, with the current controls being RT to accelerate, LT to brake, A to jump, and Left Stick to steer. The grind button has been removed, and now the player automatically lands on the rail and begins to grind. A Prefab for the grind rails should be finished this upcoming weekend, which will give level design the ability to add a grind to all rails and fences.
Lastly, the ability to change Chels' outfit has been added to the game, as well a "lock" that prevents a player from accessing a level unless the minimum amount of collectibles has been created. While this ability is only used on a UI Level Select Menu, this has already been set up as an actual door for the games overworld, which will lock the player from accessing levels unless they collect the required amount of collectibles.
We are working hard at creating a fantastic product, and we plan for these next to sprints to be our best ones yet with some hopefully amazing surprises ahead.
Thank You,
The S&G Team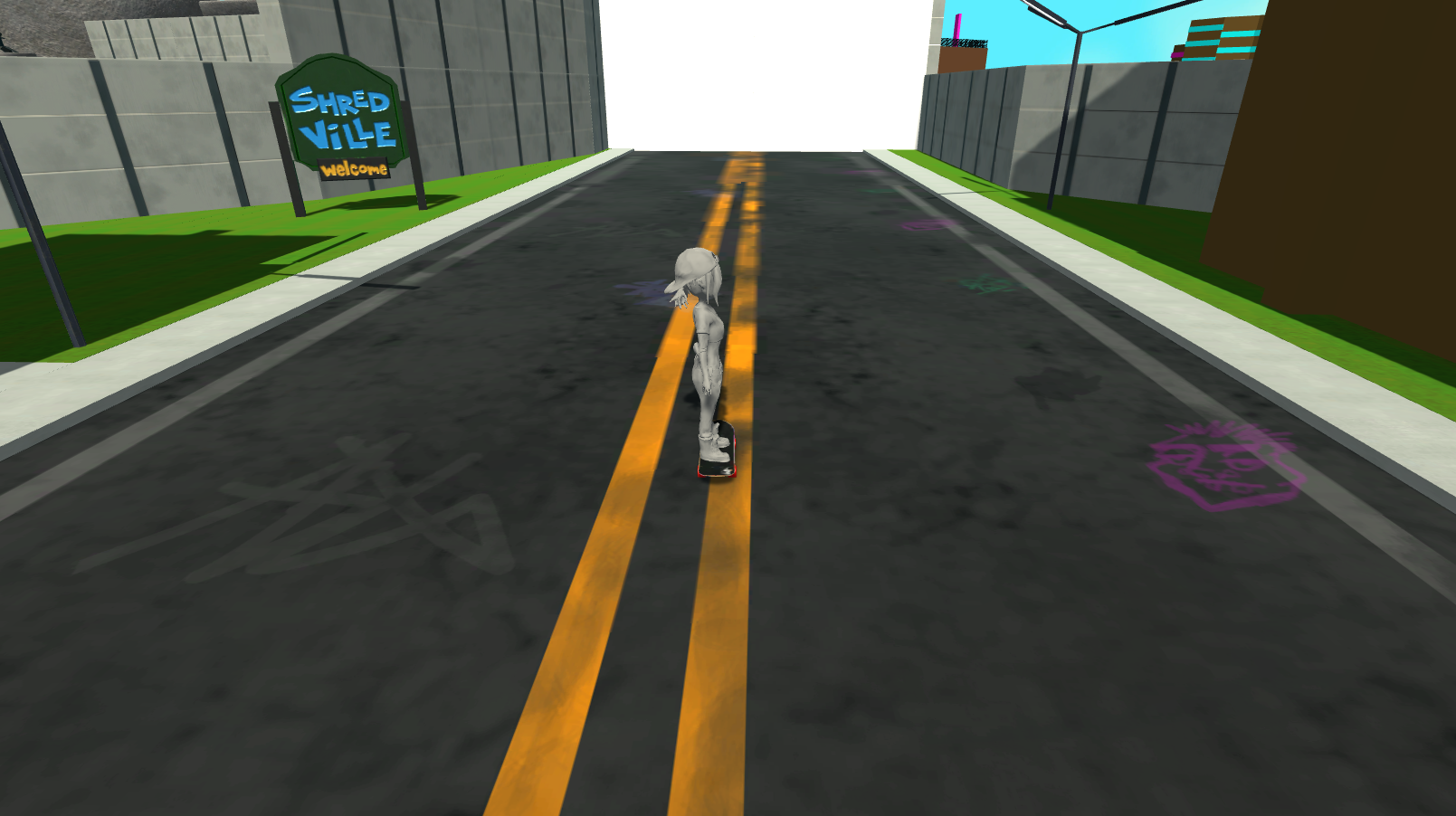 Get Skate and Grind - CAGD 495