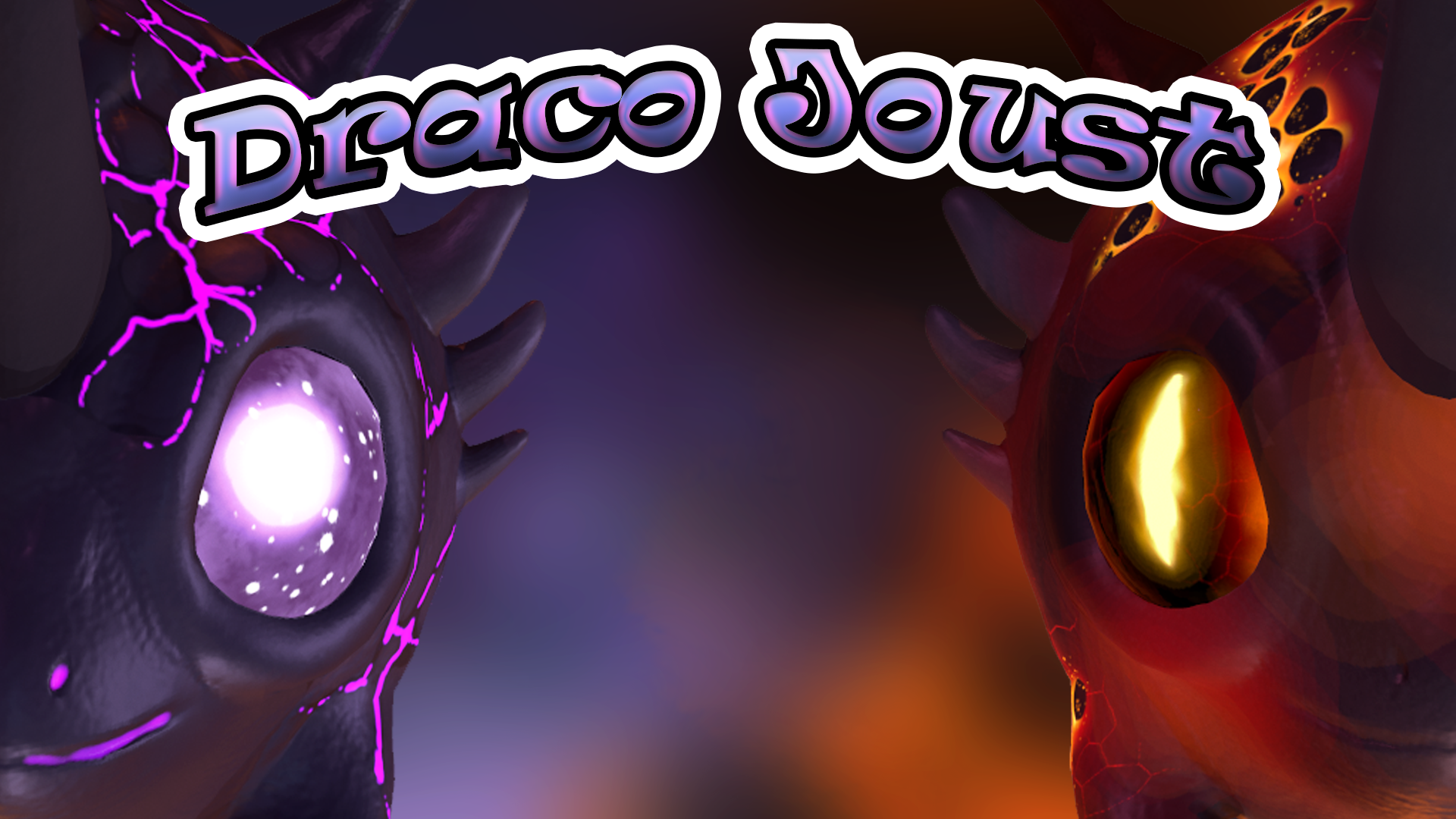 Draco Joust Fall 2018 470
Draco Joust is a 2-4 player PvP game that pits friends against each other to be the last dragon standing! In order to defeat their opponents, players must maneuver around to stab the other players' tails with their own horns until there is only one player left standing. In this fast paced last-man-standing game, the first player to win 5 games wins the match!
So come and play Draco Joust! Best your friends in matches of reaction time, strategy, deception, and luck with your favorite dragon across all four gorgeous stages and become the Draco Joust Champion!
○ Producer / Game Designer / Level Design: Jonathan Willis
○ 3D Art / Game Concept: Corrie Pella
○ 2D Art: Sarah Broach
○ Lead Programmer: Russ Bittles
Download
Click download now to get access to the following files: