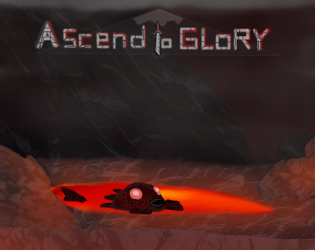 Ascend to Glory
The time has come for you to partake in our peoples right of passage! To become an adult, you must climb the mountain and defeat the monsters that reside on it. As you climb the mountain, your kills will grant you Glory, use this to get items to improve your combat effectiveness and upgrade your armor.

Will you reach the peak of the mountain? Or will you perish along the way? Surviving is never certain, but Glory is forever!

Number of Players: 1
System requirements for your game
Windows OS

Credits - Team name & Team Member Names Potato Gamers:
Paul Hernandez
Jeremy Gardner
Ryan Hardwick
Joseph Castro
Nathan Beste
Install instructions
Unzip the files and click "Ascend to Glory" application to start the game!