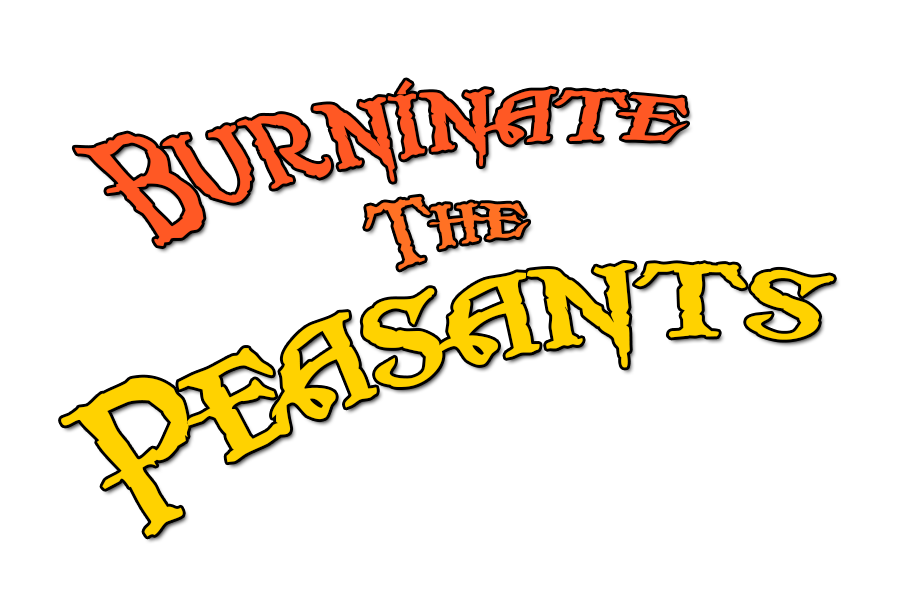 Fall 2016 - 470 - Burninate The Peasants
A downloadable game for Windows
All donations go directly to the Computer Graphics Club at Chico State, less a 10% donation to Itch.IO for hosting services
Disclaimer: This was a student group project made during a single semester at Chico State University.
Credits:

The Wizards
Chris Montgomery - Lead Developer/ QA
Patrick Panella - Programmer
Tamara Becker - Art & Level Design
System Requirements:
PC:
CPU: Dual Core 2.0Ghz
GPU: 512MB dedicated graphics memory
RAM: 3GB or more
OS: Windows 7 or higher
HDD: 90MB of free space
Controller Support Only - No keyboard controls
Installation Instructions:
Run the BTP.exe
Follow along with the game maker prompts
once it is finished installing launch the game and enjoy!
Number of Players:
One or Two players supported.
Description of Game:
Burninate the Peasants is a take on a few old ideas with a quirky comedic approach. Taking influences from our younger days of Homestar Runner and horribly addictive web based flash games the game places you the player, as the dragon in the age old medieval story. You are the terrible lizard that haunted so many folklore tales of the dark ages. The dirty peasants have stolen your treasure and you must burn their livelihoods to teach them a lesson. Burn, destroy, and devour your way through the countryside while staying weary of the king's armies.
The game starts with either one or two players as a dragon. Make your way north through the countryside while burning, destroying and devouring everything in your path. Pick up the treasures dropped by the filthy peasants and their homes! Beware the king, he will appear once you have done enough damage to his people. Use your abilities and work together to Burninate the Peasants!
Link to YouTube Gameplay:
Download
Click download now to get access to the following files:
Burninate the Peasants 1.0.0.0 Publish Build.exe
89 MB